The Humber LEP through its Humber Skills Pledge Campaign facilitates the link between prospective mentors and the Prince's Trust to benefit ambitious entrepreneurs like Kimberley Wilson.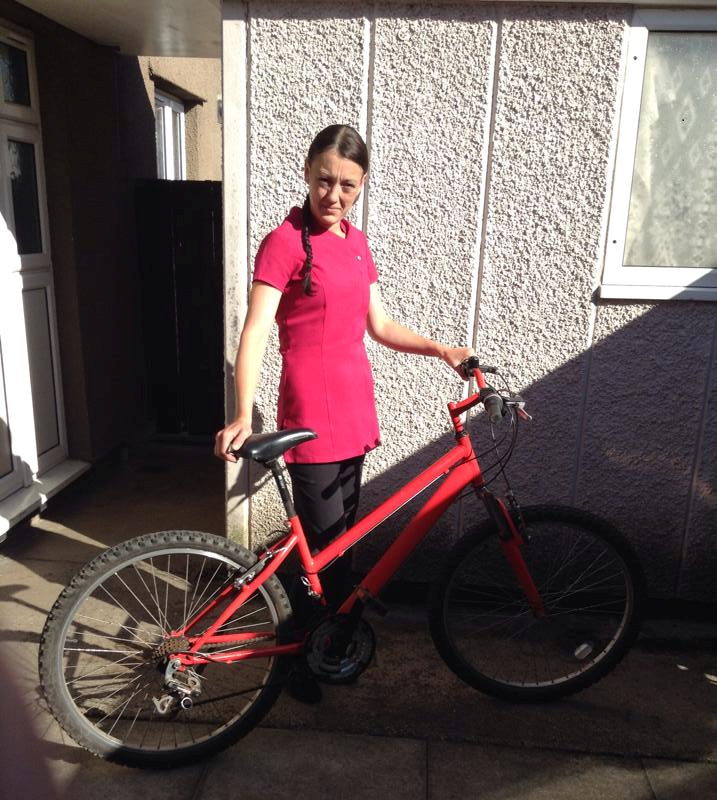 Kimberley Wilson (Kymz Cleenz)
Kim (29) approached the Prince's Trust in January 2014 as she was looking for some support to help her set up a cleaning business.
Kim left school with no qualifications although she subsequently gained a foundation GNVQ in Business Studies. She is currently re-sitting her Maths and English. She lives with her partner and two children and has been out of work for almost five years.
Kim really engaged with the Enterprise programme, which aims to support disadvantaged young people into business, and was a keen participant of the four day Explore Enterprise course, where she completed and was given advice on how to run a business, covering key topics such as business planning and cash flow.
Kim then received a Will it Work grant from The Trust, which enabled her to secure a CRB check, business insurance and some marketing material. Once in place Kim test-traded for a month and managed to secure some new clients to show that her cleaning business would be viable. She presently has a company bike to travel to clients but is looking to get a vehicle so she can travel further afield.
Kim was very focused in the preparation of her business plan and she has now been approved for start-up funding from The Trust, after a successful presentation of her plan to a volunteer panel, which will enable her to buy more equipment, a uniform, further marketing material and a vehicle. She has fully engaged with her Prince's Trust mentor and Kim will receive this support over the next two years.
Kim said 'The Prince's Trust has really helped me to get my business off the ground and increased my confidence – I didn't think I would be able to get any support when I first started thinking about my plans. The Explore Enterprise course has given me new skills and the financial support that will help me develop the business which I have now started. I am now working with my mentor and her support will be invaluable in helping me get things up and running.'
Whilst the business will start small, Kim expects to see steady growth as the business progresses and, in the long-term, she would like to have a team of 'mess-fairies!'
Please tell us briefly what your company/organisation does
The Prince's Trust is the UK's leading youth charity, supporting young people to change their lives. Their priority is to work with young people who are educational underachievers, long-term unemployed, those who are in or leaving care and offenders and ex-offenders.